Brand Information
MAZLUM STEEL PIPES  established in Adana, TURKEY, founded by Mazlum Mangtay whose one of the most referanced technical person at his times.
The company was focused on drilling since the 1950s; and began manufacturing pipes in 1987 after experiencing difficulty finding good quality pipes for its own wells. When company started producing spiral-welded steel pipes in 1995, Mazlum Pipes secured its position as an important brand name in Turkey's pipe sector as well.
In June 2010 the company moved its main facilities to a new locatiom in the Adana Industrial Region. The new 36.000m2 location includes an area dedicated to polyethylene coating. Mazlum Mangtay, Co. started out as a local family company in Adana and has grown to become one of Turkey's most well established corporations.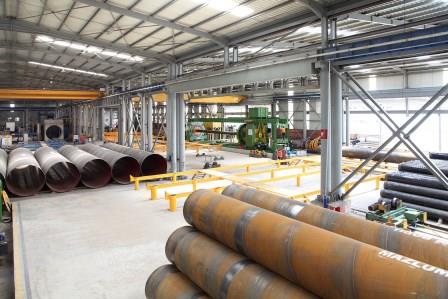 The addition of a third spiral-welded pipe machine has made it one of Turkey's most sought-after companies. The addition of the new factory has almost doubled the company's production with an annual capacity now reaching 120.000 tons, meeting Turkish and international standards. MAZLUM STEEL PIPES plans to increase its exports to include not only Turkey, but countries around the world.
PRODUCTS
SPIRALLY SUBMERGED ARC WELDED STEEL PIPES (SSAW )
Internal and External Welding
Immediately after the pipe forming process, inside welding is carried out around 30 mm behind the edge contact point by submerged arc welding process. Followed by half helical turn which depending on machine design external welding is carried out depending on pipe diameter and wall thickness; in addition to the individual and relative. All the welding parameters (Current, voltage, speed and etc.) and welding consumables are specified in Welding Procedure Specifications
Ultrasonic Inspection
The produced pipes are control and record by Automatic On-Line Ultrasonic Control and computer systems. The faultless pipe production is realized by applying advanced ultrasonic evaluation system and program. The produced pipes are performing body and HAZ lamination and weld seam testing.
The length cutting shall be carried out by plasma cutting method according to customer specification.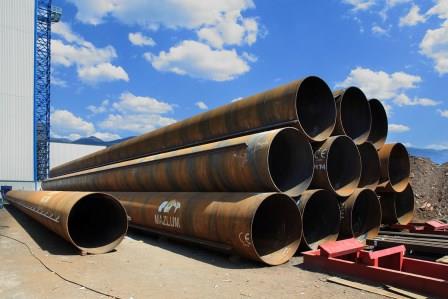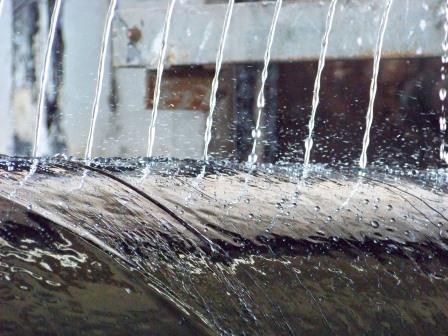 USAGE AREAS  
Petroleum Line Pipes
Gas Line Pipes
Water Line Pipes
Tubular Piles
Industrial Pipes
Steel Structures
Pressure Line Pipes
Refineries
Hydroelectric Power Plant Projects
Transportation of High Temperature Water
Storage of Hydrocarbons
Pipes for Water Wells
Find this Brand from these Suppliers
Looking for new opportunities in the Saudi market?
Receiving real RFQs is the key for new orders.
Here in Project Suppliers platform we gain you the new opportunity.
Become a Supplier